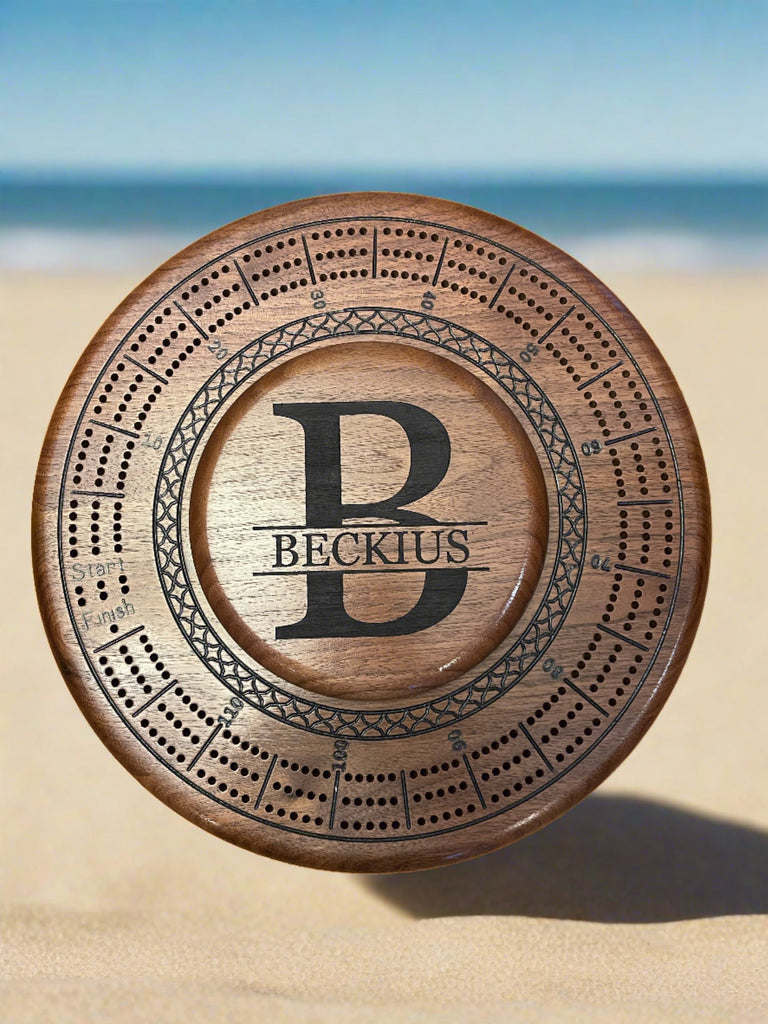 Sam's Custom Products
Cribbage Board
12" cribbage board. Three tracks, so you can play with up to 3 individual player or up to 3 partners of 2. 
It has a removable cover to store the pegs and a deck of cards. Cover adheres with strong magnets and there is a finger hole on the bottom of the game to open the cover. 
Game comes with 3 sets of metal pegs (silver, gold, and bronze) and a deck of cards.
Game is made with solid walnut.